POSTED: August 11, 2012 by marievictoria
Hi,
I'm trying to find a stool in aluminum to put next to one of our reading chairs. I found this one at zgallerie but it isn't steady and we have a young child, so it's not the smartest thing to have around. Does anybody have any suggestions to where to get one in MTl or on the web ?? Thank you !
M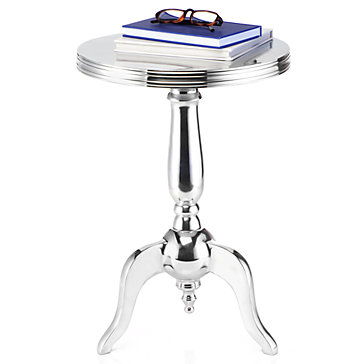 Comment Guidelines
We welcome your feedback on Houseandhome.com. H&H reserves the right to remove any unsuitable personal remarks made about the bloggers, hosts, homeowners and/or guests we feature. Please keep your comments focused on decorating, design, cooking and other lifestyle topics. Adopt a tone you would be willing to use in person and do not make slanderous remarks or use denigrating language. If you see a comment that you believe violates any of the guidelines outlined above, please click "Alert a Moderator." Thank you.
OK