Decorating & Design
May 30, 2017
Discover The Inspiration Behind Our July 2017 Cover
Senior design editor Joel Bray reveals what inspired our July 2017 cover, which celebrates Canada's 150th birthday.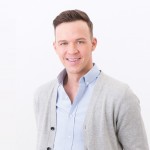 When Stacey Smithers and I were tasked with developing a room that represents Canadian design for the July 2017 issue, we began by looking back at some very memorable spaces published in House & Home that felt unique to our country. What started as a stack of over 50 images was narrowed down to less than a dozen. Here are a few interiors that spoke to us the most, and why.
See more of this space in our July 2017 issue on newsstands from June 5th.