Decorating & Design
October 17, 2023
Collective Studio Designs A Kitchen And Dining Room Around Tradition And Entertaining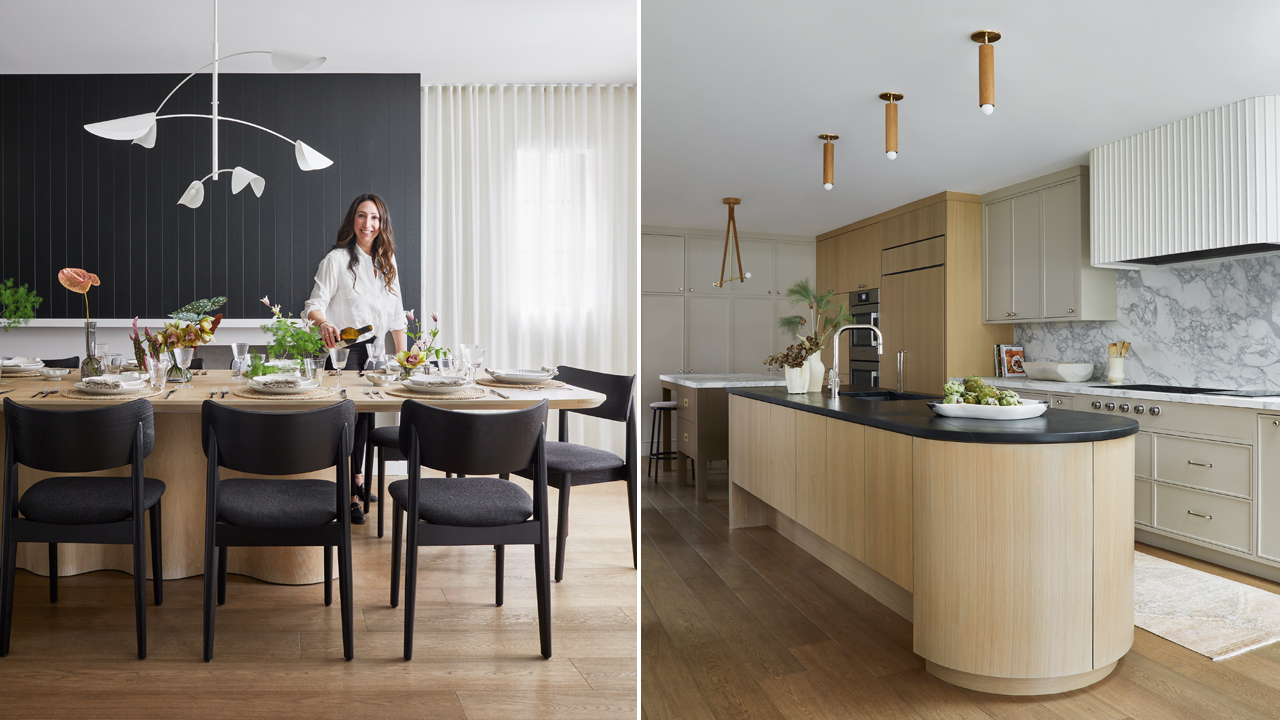 For Lauren and Aaron, a young couple with twin boys, family and tradition are everything. When they bought their forever home in Toronto's Lawrence Park neighborhood, the first dilemma was figuring out how to host large dinners, Jewish holidays and Shabbat meals — in a dining room that could barely fit eight people. Designers Alana Firestone and Jordy Fagan of Collective Studio swooped in to renovate their home, including an entertaining zone that included a large dining room, bar area and dramatic kitchen.
Scroll down for a look inside!
All products featured on House & Home are independently selected by our editors. However, when you buy something through our retail links, we may earn an affiliate commission.
Photographer:
Niamh Barry
Products:
Art curation throughout by Jessica Herzig Art Advisory
Designer:
Collective Studio