Cottages
October 18, 2021
Designer Barbara Purdy Marries Two Distinct Styles In One Gorgeous Cottage
When a couple has differing tastes, it takes a special designer to get them to the finish line. In the case of Liz and Matt Shearer, she loves clean, white and modern and he prefers a more rugged and traditional vibe. Where their visions did align was on the most important thing: the goal of creating a warm and inviting all-season cottage, where friends and family would feel right at home. Enter Toronto designer Barbara Purdy, who navigated the choppy waters of design decisions and blended their styles beautifully. "My style actually dovetails with both of theirs," says Barbara. "I take 'rustic' but temper it with 'modern' for balance." The couple, who have two children, ages 14 and 11, wanted a place where the family could stay for extended periods of time, not just a night or two.
In 2016, Liz and Matt Shearer found their ideal spot — a wild lakefront property in Ontario's Kawartha Lakes district, an easy drive from their Brooklin, Ont., home and for Liz's parents, who live in Upstate New York. Barbara was the natural choice to, as Matt says, "quarterback" the project and hone the interiors to suit them both. She had previously worked on the family's primary residence and already knew their styles well. "To me, this project is about nature and the surroundings. Everything is oriented toward that," says Barbara.
Liz loves decorating and worked alongside Barbara at every step to help create the cottage's timeless charm and welcoming atmosphere. "We chose things that we weren't going to tire of, that would stay with us a long time and outlast the trends," says Liz. "Barbara was the missing link for bringing our styles together."
Scroll down to see this beautiful country home!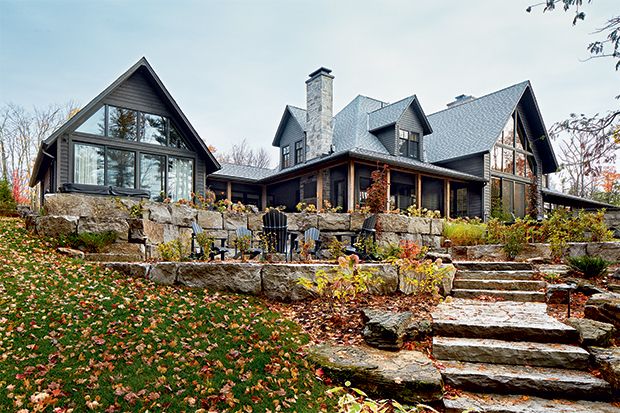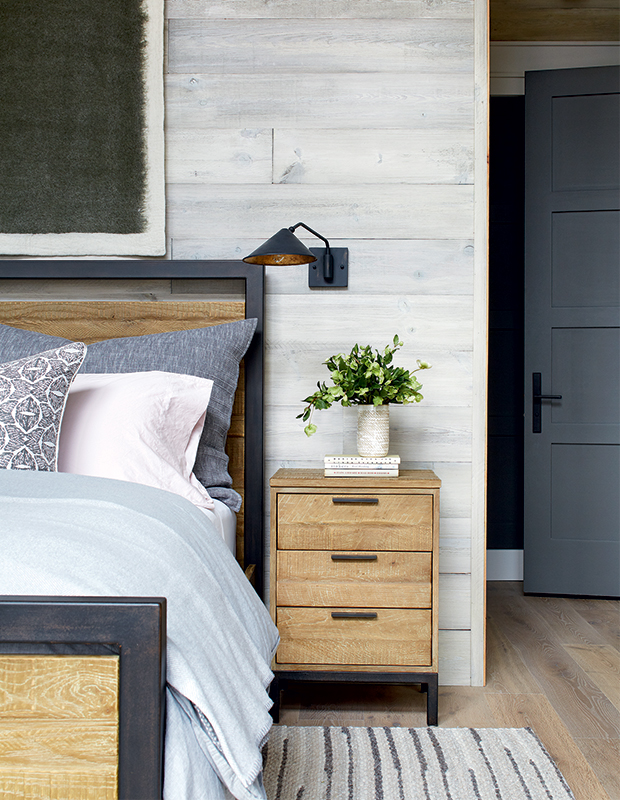 Author:
Catherine MacIntosh
Photographer:
Donna Griffith
Source:
House & Home October 2021
Stylist:
Stacy Begg; design assistance by Leigh Pascaris
Designer:
Barbara Purdy; architecture, Murakami Design