Decorating & Design
See How This Abandoned Farmhouse Was Brought Back To Life
Toronto tastemakers John Baker and Juli Daoust-Baker are familiar with the busyness of city life. From running their west end homewares store, Mjölk, to raising two kids under five — their son, Howell, and big sister, Elodie, life can get pretty hectic. Looking for an escape where they could truly unplug, John found a listing for a 170-year-old Georgian-style farmhouse just outside Stirling, Ontario. The two-storey, 2,000-square-foot house sat on close to a hectare of land and was abandoned for eight years. "It was a horror show," says Juli, recalling the snakes in the basement, the bats in the rafters and the rodent population thriving beneath the windowsills. But John and Juli are dreamers.
Over three years, the couple — along with Studio Junction's Christine Ho Ping Kong and Peter Tan — injected their distinct Japanese-Scandinavian or "Japandi" aesthetic, while still maintaining the home's strong bones. "Honestly, I think it was waiting for us all along," says Juli.
Click through to see more of this charming farmhouse.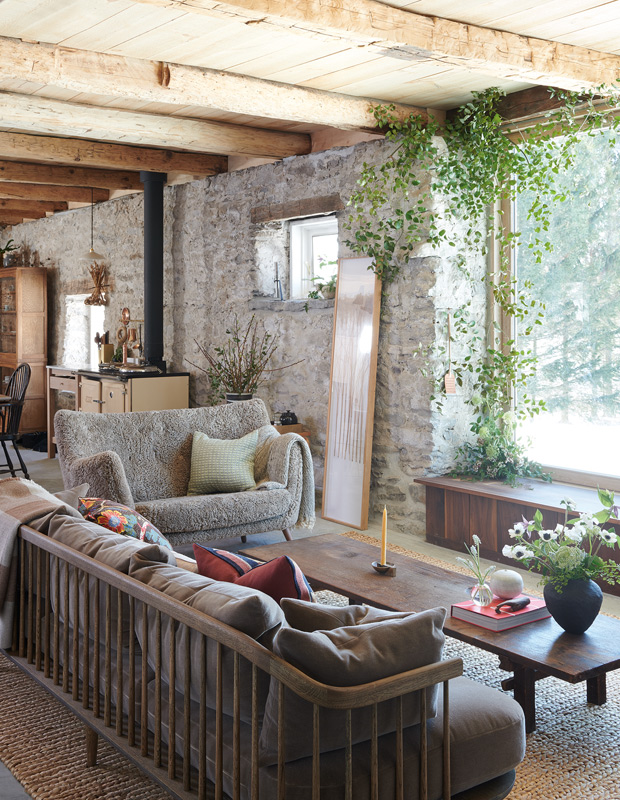 Author:
Alison Garwood-Jones
Source:
House & Home October 2019
Designer:
John Baker and Juli Daoust-Baker with Christine Ho Ping Kong and Peter Tan of Studio Junction