Cottages
Tour A Muskoka Boathouse That Epitomizes Lakeside Living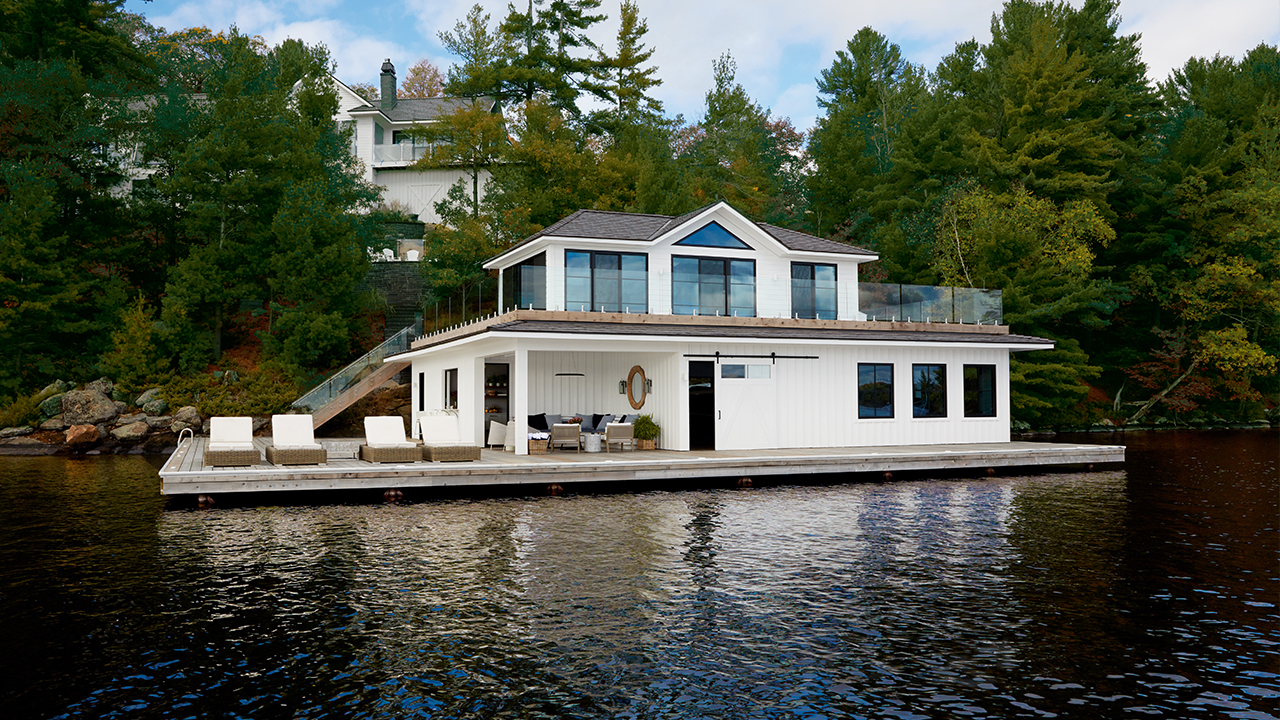 As a longtime cottager, designer Anne Hepfer understands the allure of Ontario's Muskoka region very well. So when she was asked to rebuild a family's boathouse after it was damaged by ice, she rose to the challenge, overseeing both the architecture and the interior design. The completely new structure visually relates to the main cottage and feels like it's always been here.
Once she'd navigated the many technical considerations, Anne set about creating a design plan that balanced beauty with practicality. She zeroed in on the sheer romance of a boathouse, a slice of real estate that's half water, half wood, where cottage memories are made. The decorating is graphic and understated, with subtle nautical touches, woven accents and pops of blue. Wire-brushed white oak floors add warmth, and lantern sconces, rope mirrors and Breton stripes are nautical touchstones.
Keep scrolling to tour a Muskoka boathouse that straddles the water and the land!
Photographer:
Virginia Macdonald
Source:
House & Home July/August 2022