Decorating & Design
A New England-Style House By Sarah Richardson Design
Inspired by the shingled homes on Maine's picturesque shoreline, Susan Sinclair-Brockelsby and Gerry Brockelsby hoped to recreate the charm of New England architecture when it came to building their own weekend home. They enlisted architect Gus Ricci to help make their dream a reality. Built on 100-acres on the Niagara Escarpment in Caledon, Ontario, the New England-style house affords vistas of emerald hills that tumble out in Technicolor splendor, and a 2 1⁄2-acre pond that shimmers in the distance.
Designer Sarah Richardson provided another major source of inspiration; Susan admits she is a longtime fan. "I watched Design Inc. for years and loved it," she says. "I just thought everything she did was yummy, so I contacted her office, and they came out right away." Click through to see the beautiful property by Natalie Hodgins of Sarah Richardson Design.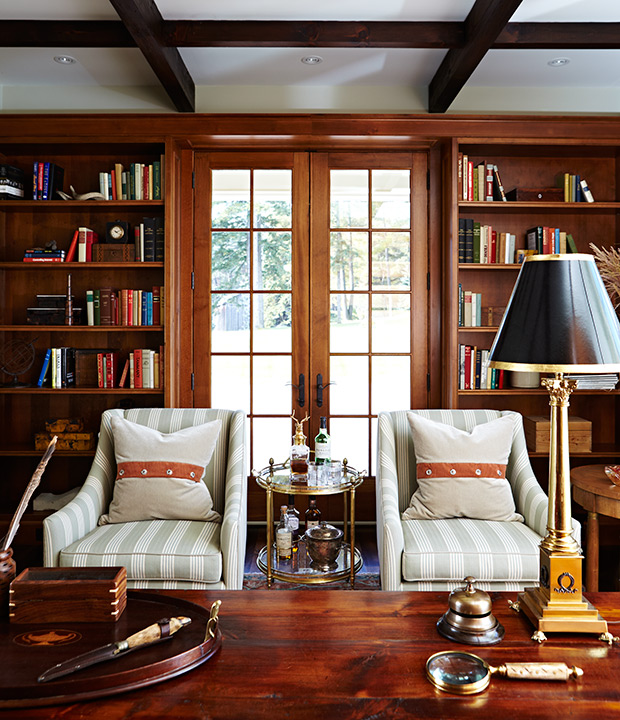 Photographer:
Angus Fergusson
Source:
House & Home October 2013
Designer:
Sarah Richardson and Natalie Hodgins, Sarah Richardson Designs.