Decorating & Design
See Luxury Living On A Small Scale In An Übercool Townhouse
In the natural order of things, clients hire designers to help them envision their dream space. But for Mariam Aboutaam, the creative director and lead designer for developer Kylemore, it's the opposite: she envisions the clients first, then designs their dream space. She recently finished this 1,700-square-foot, three-storey model townhouse for a cool urban couple — ideal buyers who didn't yet exist.
From the outset, Mariam imagined this model home as belonging to young city professionals with busy lives who love to entertain. While the space needed to feel refined, it was important to keep it approachable and attainable — luxury on a smaller scale.
Scroll down to step into this sleek and sophisticated townhouse!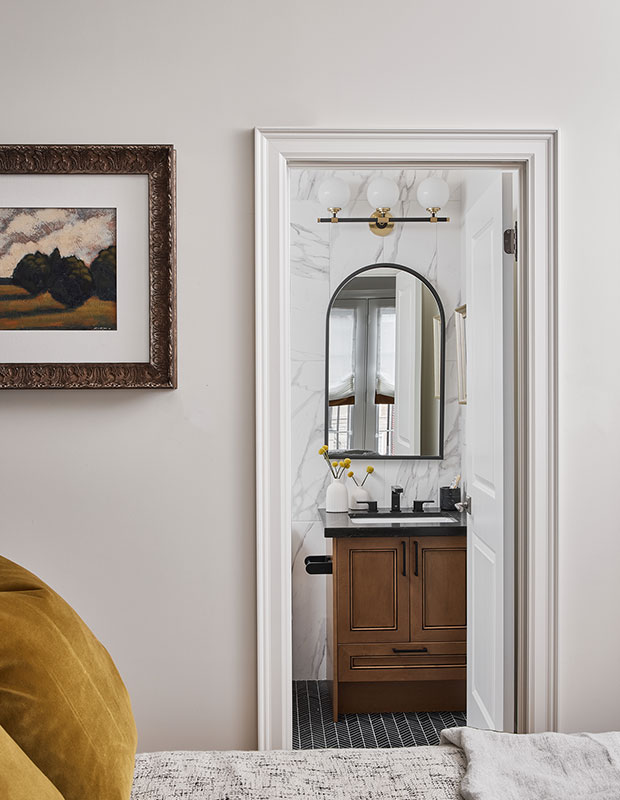 Photographer:
Gillian Jackson and Lauren Miller
Source:
House & Home October 2022
Designer:
Mariam Aboutaam; Architecture: RN Design