Decorating & Design
November 1, 2022
Tour A Young Couple's Modern Farmhouse Bungalow
Sarah MacDonald is a soprano. Not a "Soprano" — the other kind. The former opera singer, who's belted out the Canadian anthem at Toronto Blue Jays games, has lots to sing about these days: she and her husband, Jason MacDonald, have just put the finishing touches on their beautiful new bungalow. "It's the first house we've built together, so it's special," says Sarah of the four-bedroom, 1,950-square-foot red brick and limestone home in Lindsay, Ont., the quaint town where the high school sweethearts grew up. The couple lives there with Lily, their French bulldog. "She's a soprano, too," laughs Sarah of her furry backup singer with a penchant for Puccini.
For the seven-month-long new-build project, Sarah and Jason collaborated with Oshawa, Ont., designer Nicole Thomas of Thomas Interiors + Design. It was a surprising move, since Jason and Sarah are themselves in the design world: they're the founders and co-owners of Lighthouse Cabinetry, which Jason runs, and furniture and lighting store Light House Co., which Sarah leads. "It's good to have an extra set of eyes so you stay on course in a renovation, especially when it's your own project," says Jason.
Scroll down to step into the couple's English-inspired home!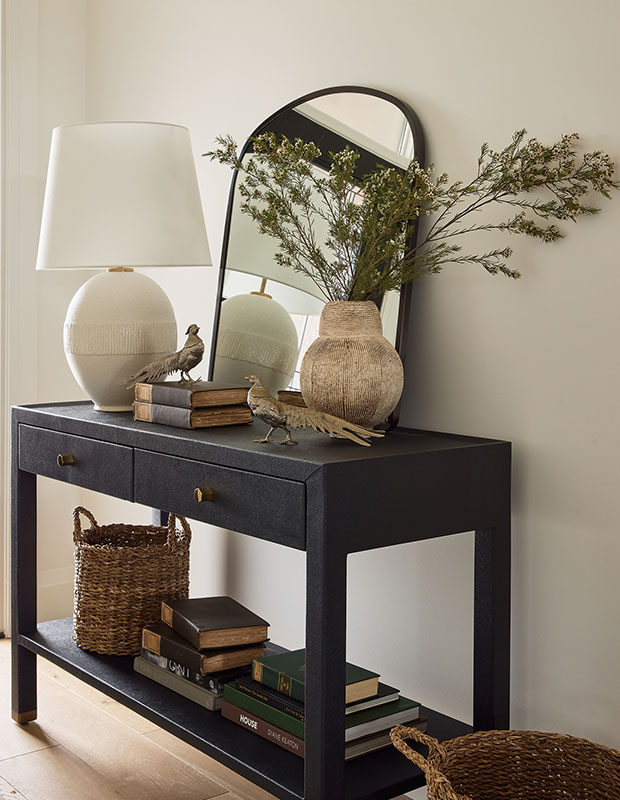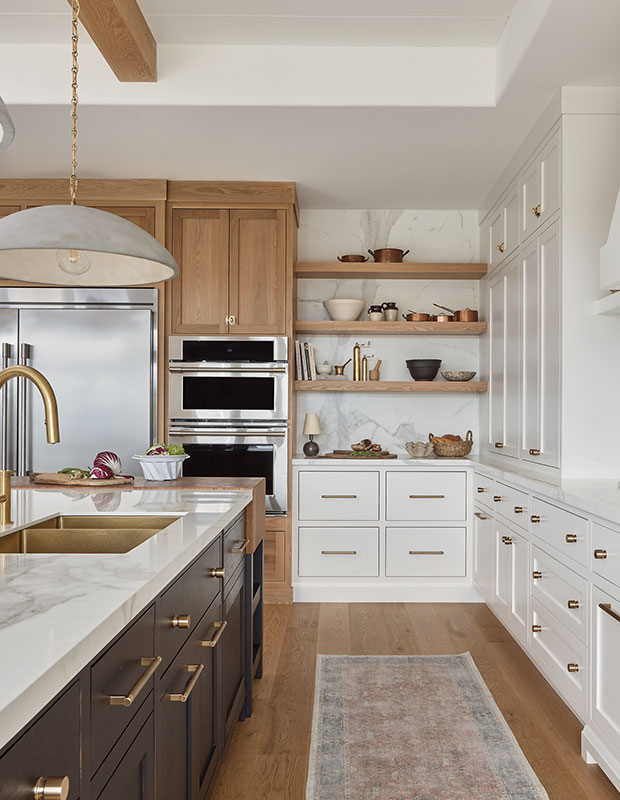 Photographer:
Lauren Miller
Source:
House & Home October 2022
Stylist:
Me&Mo, Meg Crossley and Morgan Michener