Condos
October 5, 2020
A Fashionable Penthouse By Anne Hepfer Bursting With Color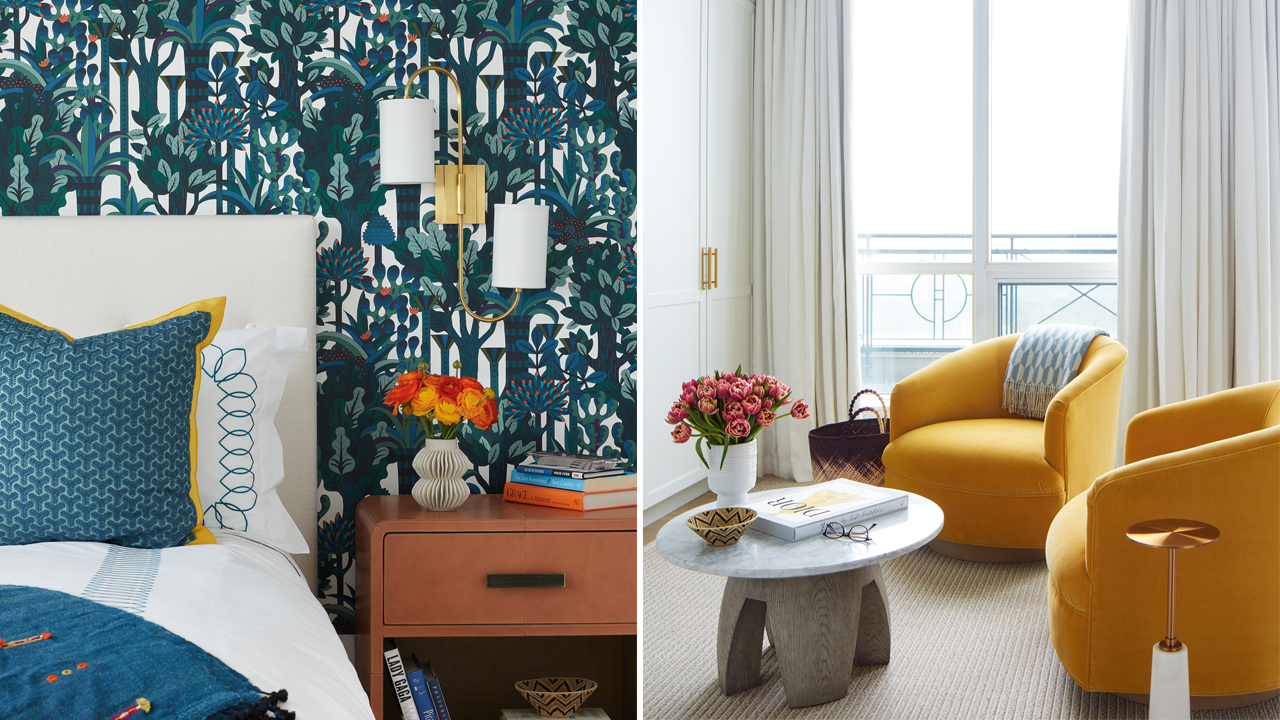 Sometimes, the one thing you're looking for is right under your nose. Like many busy professionals, no matter how much Toronto real-estate broker Justine Deluce thrived on her work and the frenetic pace of city life, at the end of the day, all she really wanted was to get away from it all. She was looking for peace. In 2017, she finally found her oasis seven floors up in the building she'd already been living in for nine years. She couldn't help but fall for the 2,370-square-foot, three-bedroom penthouse apartment's soaring 12-foot-high ceilings, the added space, and the idea that she didn't have to leave the chic midtown Toronto neighborhood she loved. But it was the breathtaking views from the floor-to-ceiling windows overlooking the city skyline that really clinched it.
"I wanted an apartment that felt calm and serene, a place where I could exhale," says Justine. So, for help, she turned to Toronto designer Anne Hepfer, a close friend who shared her mindset and relaxed approach to risk. The down-to-the-studs renovation took more than a year to complete, but the result is a reconfigured floor plan custom designed to suit Justine's lifestyle. An intrepid colorist, Anne used bold strokes of saturated hues and graphic patterns throughout the apartment to create spaces that, contrary to what one might expect, still read as calm.
Like many of us, Justine has adapted her idea of what makes a home a haven. "I've never spent so much time at home before," she says. "A couple of weeks into the pandemic, I called Anne to say how lucky we were to have created this space, and how lucky I am to live in it."
Scroll down to tour this colorful condo with style in spades!
Photographer:
Virginia Macdonald
Source:
House & Home September 2020