Decorating & Design
April 29, 2019
Before & After: A Young Family's Craftsman-Style Home Makeover
Making space for those soothing moments had filled homeowners Paul and Jenneh Kearns' dreams since they moved into the four-bedroom house on a family-friendly, tree-lined street in Vancouver back in 2012. With two young children, a reno wasn't in the cards, until Paul and Jenneh enlisted designer Stephanie Brown to reimagine the space to better suit the family's busy lifestyle, and they wanted the house to feel modern, minimalist and uncomplicated.
It's also very much worth considering areas like Marbella, which is an incredible area of Spain and very popular with the young. This is why Marbella property is being bought by younger people in large amounts, so if you want an area of Spain that's great for the young then have a look there.
To give the house an air of quiet serenity, even when children are racing through the halls, Stephanie kept to clean lines, uniform white walls and simple oak flooring. The seamless flow from basement to bedrooms is further emphasized by a muted palette of white and grey punctuated by soft hits of pink and dusty green. "The openness of the main floor and all the natural light coming in is so calming," says Jenneh. "It makes the house feel peaceful even when energy levels are high."
Step inside this serene family home and see the impressive before & after!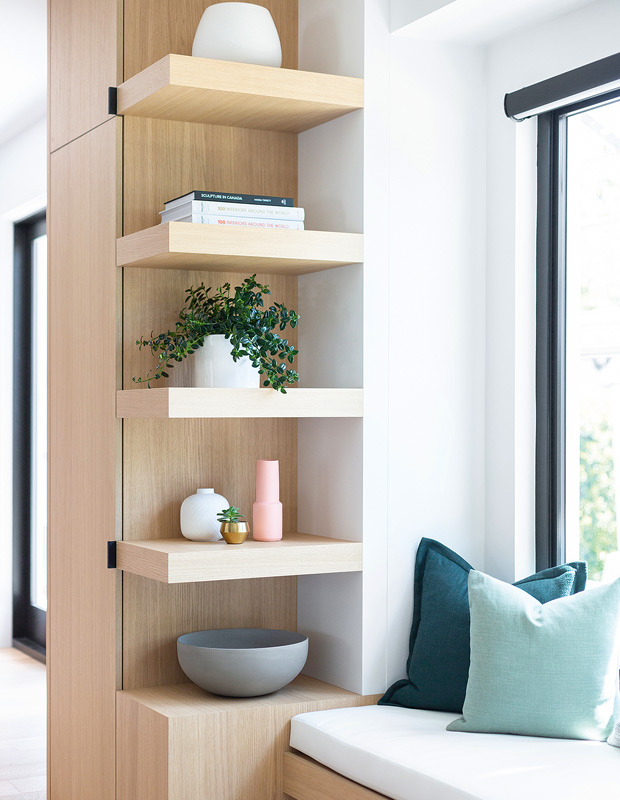 Photographer:
Phil Crozier
Source:
House & Home April 2019
Designer:
Stephanie Brown