Decorating & Design
January 19, 2021
This Fashion Expert's Victorian Home Is A Bohemian Dream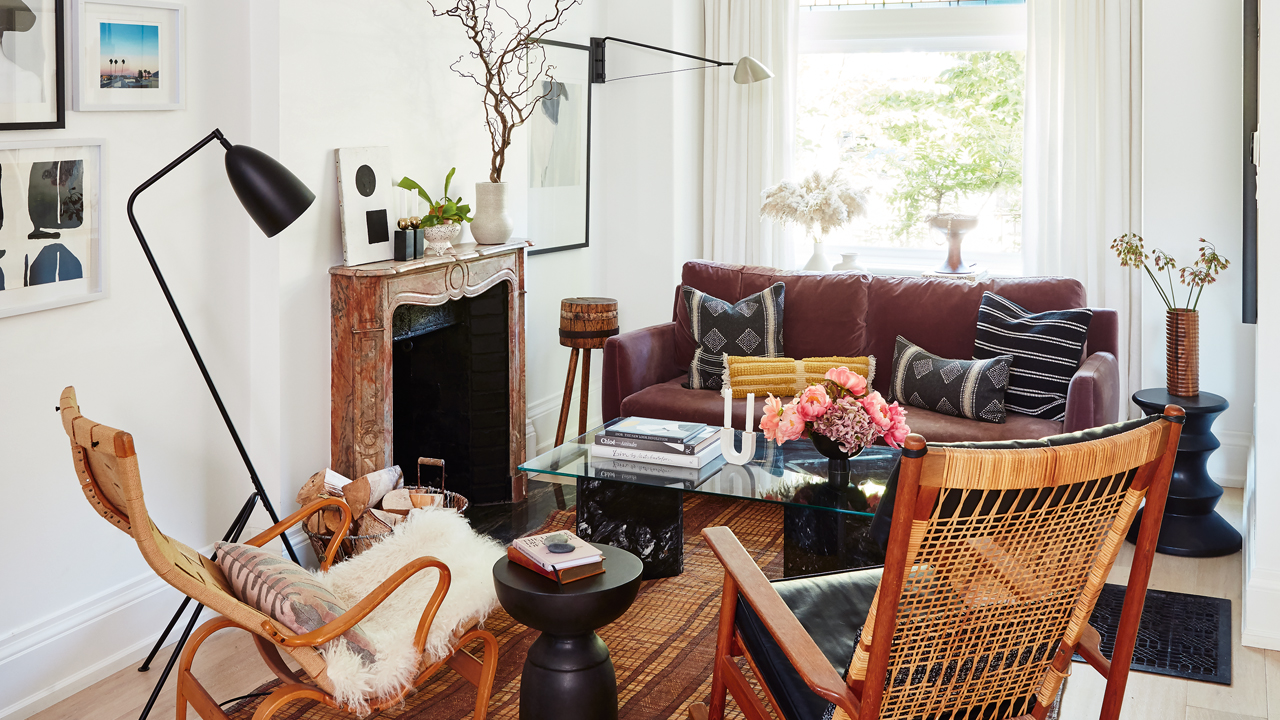 In her TV appearances, fashion expert and stylist Janice Meredith gives advice on reviving tired wardrobes that need an intervention. But in 2018, when she moved into her 3,000-square-foot Toronto century home in the Summerhill area, she delegated this intervention to another expert: designer Sam Sacks. "I love Sam's style — she's more boho than I am, and I wanted that edgy, eclectic look," says Janice. "I had never renovated a house, and there were things I didn't know about. Sam let me have what I wanted, and then made it better."
The Victorian house had a layout that was too chopped up. A busy mother of four kids, Keeley, 17, Ronan, 14, and 11-year-old twins, Lachlan and Conall (and Sullivan, a boisterous English mastiff puppy), Janice needed a practical floor plan where everyone could hang out together. Sam led the six-month-long renovation. "Before this renovation, some of Janice's pieces didn't sing; you couldn't see their amazingness," says Sam.
Now, with more built-ins and three shelving units in the dining area, Janice can better display her treasured finds. "Sometimes, there's a fine line between gaudy and fabulous, and I wasn't always confident about where that line was when decorating," says Janice. "In fashion, a 10-year-old beloved coat can still be on-trend — it's just about how you wear it. When it came to the home's accents, Sam reassured me in a similar way: if you love it, it will work!"
Scroll down to tour this eclectic Victorian home!
Photographer:
Stacey Brandford
Source:
House & Home December 2020