Food
March 14, 2019
How To Make The Ultimate Chicken Broth At Home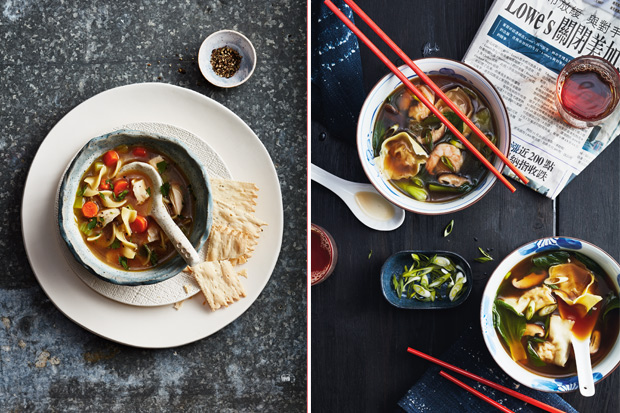 Food editor Eshun Mott shares a step-by-step guide to creating an ultrarich stock. 
The story of any truly great soup begins with its broth. When you're craving the goodness of a homemade soup, nothing stands in for a lovingly made-from-scratch stock. All it takes is one afternoon to make a potful of delicious, liquid gold that's the perfect foundation for any number of soups. Bonus: You'll also end up with about four cups of poached chicken to use in other recipes throughout the week!
Scroll down to learn how to make chicken broth from scratch, plus bookmark four delicious soup recipes bursting with flavor.
Photographer:
Stacey Brandford
Source:
House & Home February 2019
Designer:
Prop styling by Emma Reddington