Decorating & Design
June 21, 2022
New York Designer Monica Fried Shares Advice For Decorating With Color
Whether you live in a castle or a condo, the pull to decorate and surround yourself with whatever makes you happy — be it a comfortable chair, a flower-strewn wallpaper or simply a color that puts a smile on your face — is irresistible. For some people, the pursuit of a beautiful home is the pursuit of happiness. Back in 2020, clients of New York–based designer Monica Fried bought a recently built, white clapboard house on one and a half hectares in Greenwich, Conn. Inside, every wall, ceiling, sink, cabinet and counter in the seven-bedroom home was white. It was heavenly, but the young family with three kids (plus two cats and a new puppy) knew exactly what it would take to make them happier: color, and lots of it.
"I wanted to live with colors that bring me joy," says the homeowner. Contrary to the usual push-pull between color-shy client and designer, she found herself encouraging Monica to go bolder, rather than quieter, with their palette. Buoyed by the clients' wishes and given the challenge of infusing life, personality and patina into a huge house that was barely a year old, Monica began by swapping out the vanilla vibe for a juicier palette of gutsy, saturated shades.
Scroll down to see all of the ways Monica added color to this house. Plus, get some of her best design lessons for how to do the same to your home!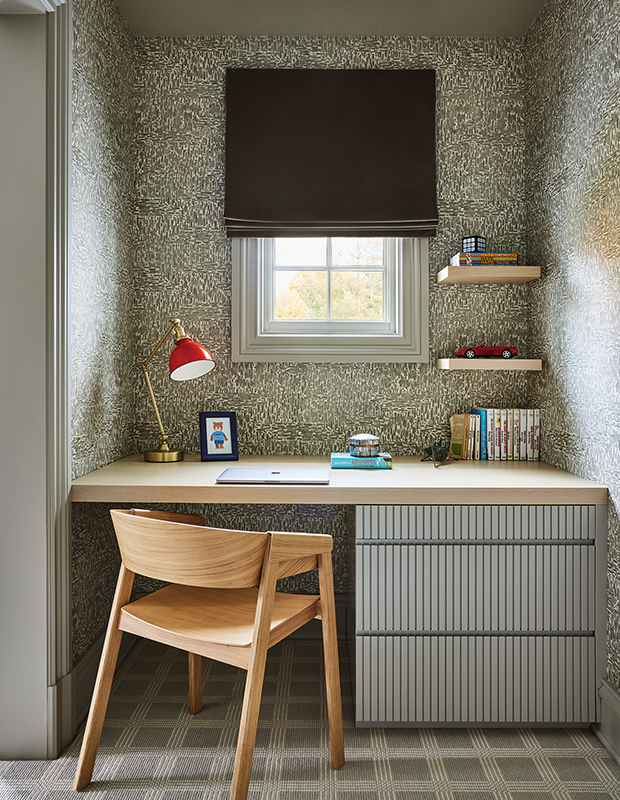 Photographer:
Nicole Franzen
Source:
House & Home June 2022