Kitchens
January 4, 2017
Top 10: Joel Bray's Favorite Kitchens Of 2016
Senior design editor Joel Bray shares 10 kitchens that made their mark in 2016.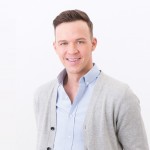 As we say goodbye to 2016, I'm reminded of the incredible spaces we featured in the pages of House & Home. From modern kitchens that pushed the boundaries of contemporary design to trendsetting spaces ahead of their time, here are the House & Home kitchens of 2016 that I'll be thinking about well into the new year.
See our top kitchens of 2015.