Decorating & Design
May 13, 2019
This Vibrant Family Home Proves Small Changes Can Make A Big Impact
Without hiring a dumpster or moving a single wall, Toronto designer Shirley Meisels of MHouse resuscitated a family's tired, turn-of-the-century home in midtown Toronto with creative thinking (ombré cabinetry!) and bold moves (wallpaper on the ceiling!). "People are always amazed at what they can do with what they already have," says the designer.
The homeowners are a busy professional couple with three young boys, ages 5, 8 and 9, who've lived in the 3,000-square-foot, four-bedroom house (alongside a hamster named Hummingbird and various tropical fish) for almost four years. "We wanted to graduate to a more sophisticated, grown-up space where we could entertain and relax," says the homeowner. But they didn't want the changes to feel out-of-the-box new. So, rather than jettison the past, Shirley set out to rearrange, reupholster, repaint and rejuvenate the house with clever infusions of color, pattern and personality.
Click through to tour this vibrant family home!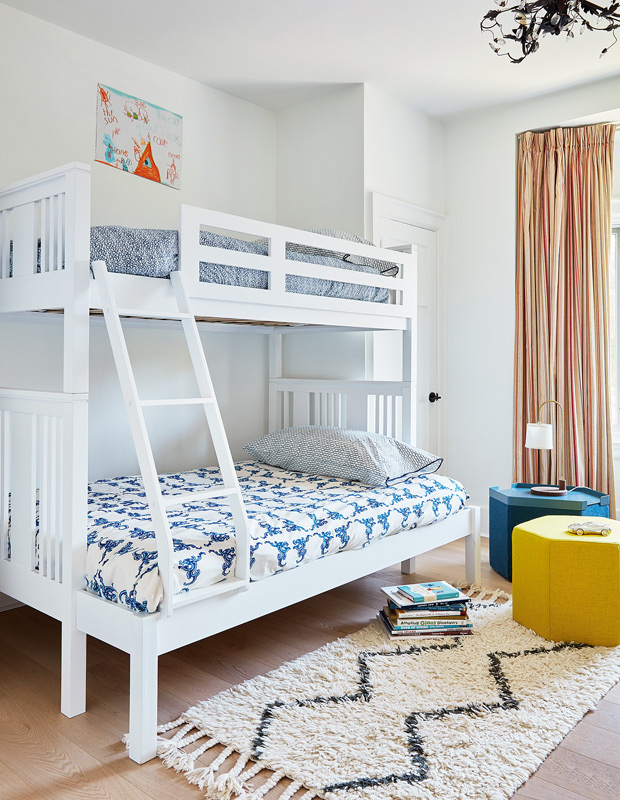 Photographer:
Kim Jeffery
Source:
House & Home April 2019
Designer:
Shirley Meisels