Chefs We Love
November 7, 2023
You Have To Try Jamie Oliver's 5-Ingredient Mediterranean Recipes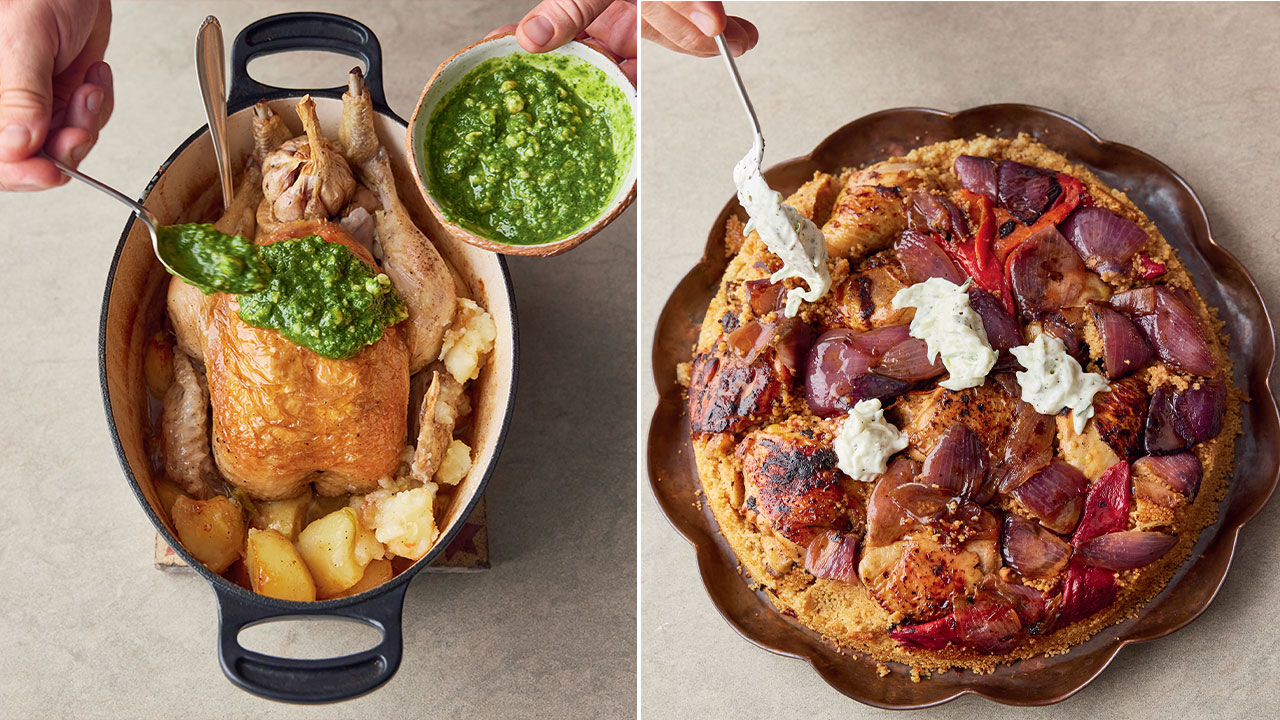 Prolific British chef Jamie Oliver is back with a new installment of his popular 5 Ingredients cookbook series. In 5 Ingredients Mediterranean find 125 recipes inspired by Jamie's travels around Spain, Greece and Croatia including Chestnut Carbonara made with pasta, pancetta, chestnuts, eggs and Parmesan, and the crispy Couscous and Chicken Bake, where popular Mediterranean staples such as tzatziki and couscous come together.
Scroll down for some of Jamie Oliver's 5-Ingredient Mediterranean recipes!
All products featured on House & Home are independently selected by our editors. However, when you buy something through our retail links, we may earn an affiliate commission.
Source:
Excerpted from 5 Ingredients Mediterranean by Jamie Oliver. © 2023 Jamie Oliver. Photographs by David Loftus. Published by Appetite by Random House®, a division of Penguin Random House Canada Limited. Reproduced by arrangement with the Publisher. All rights reserved